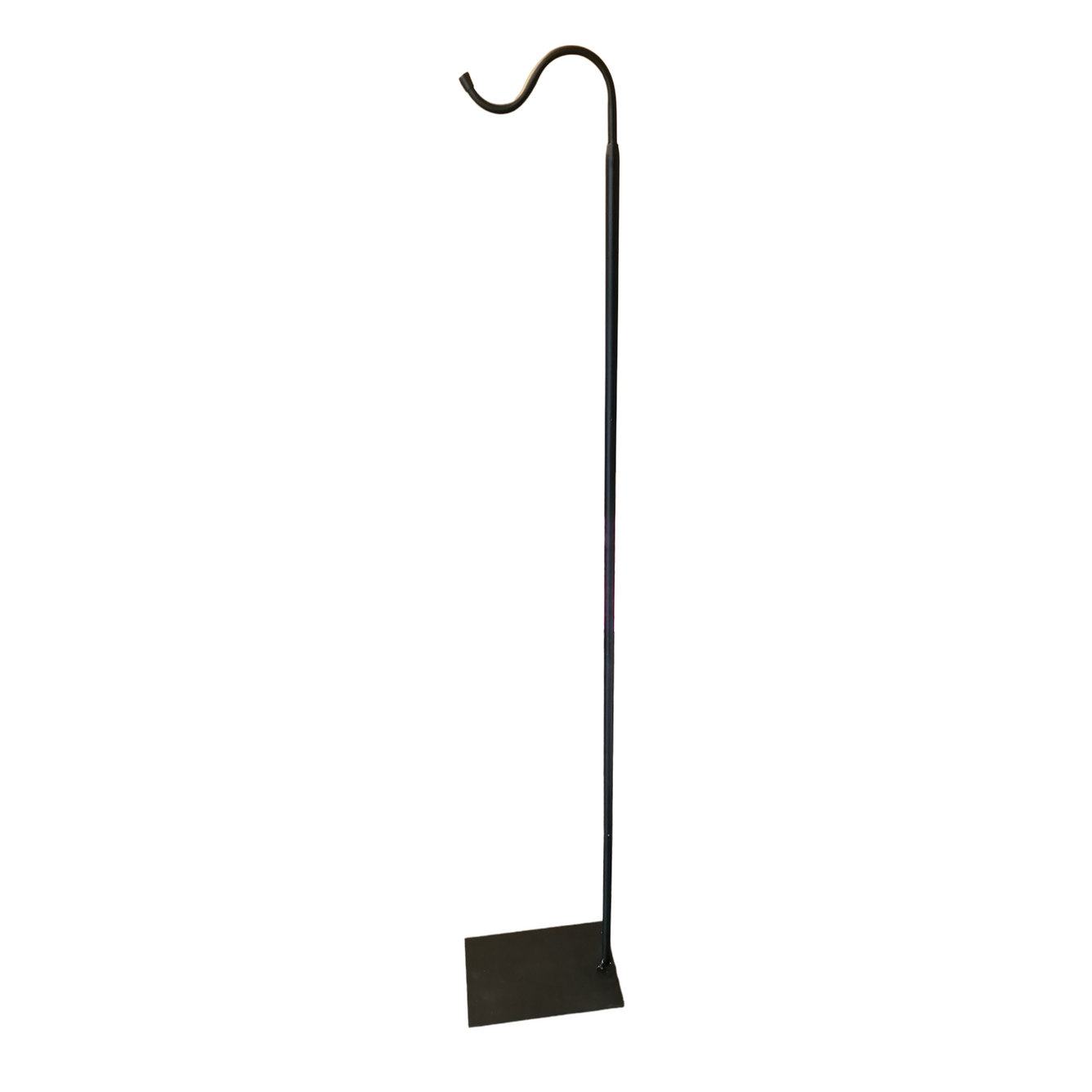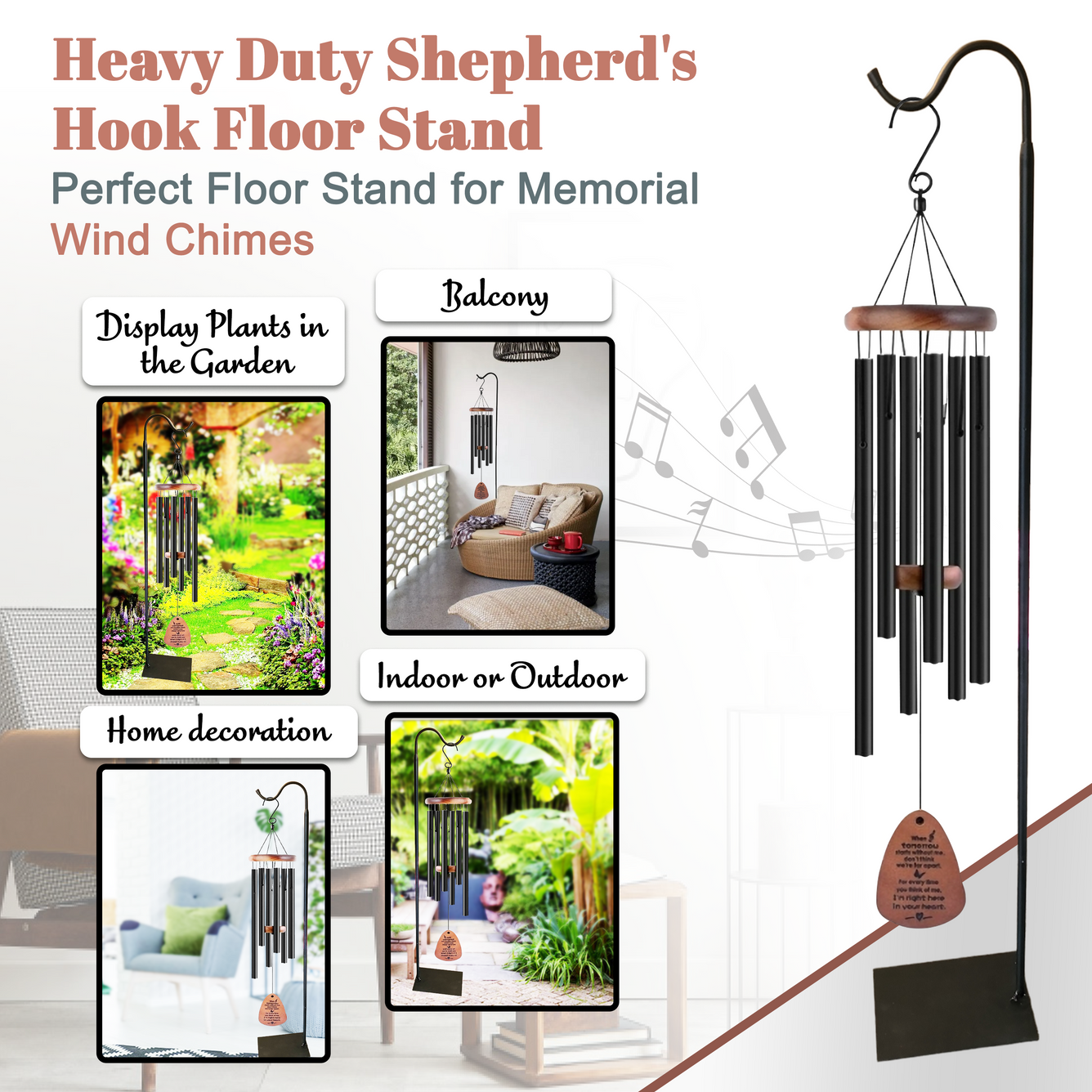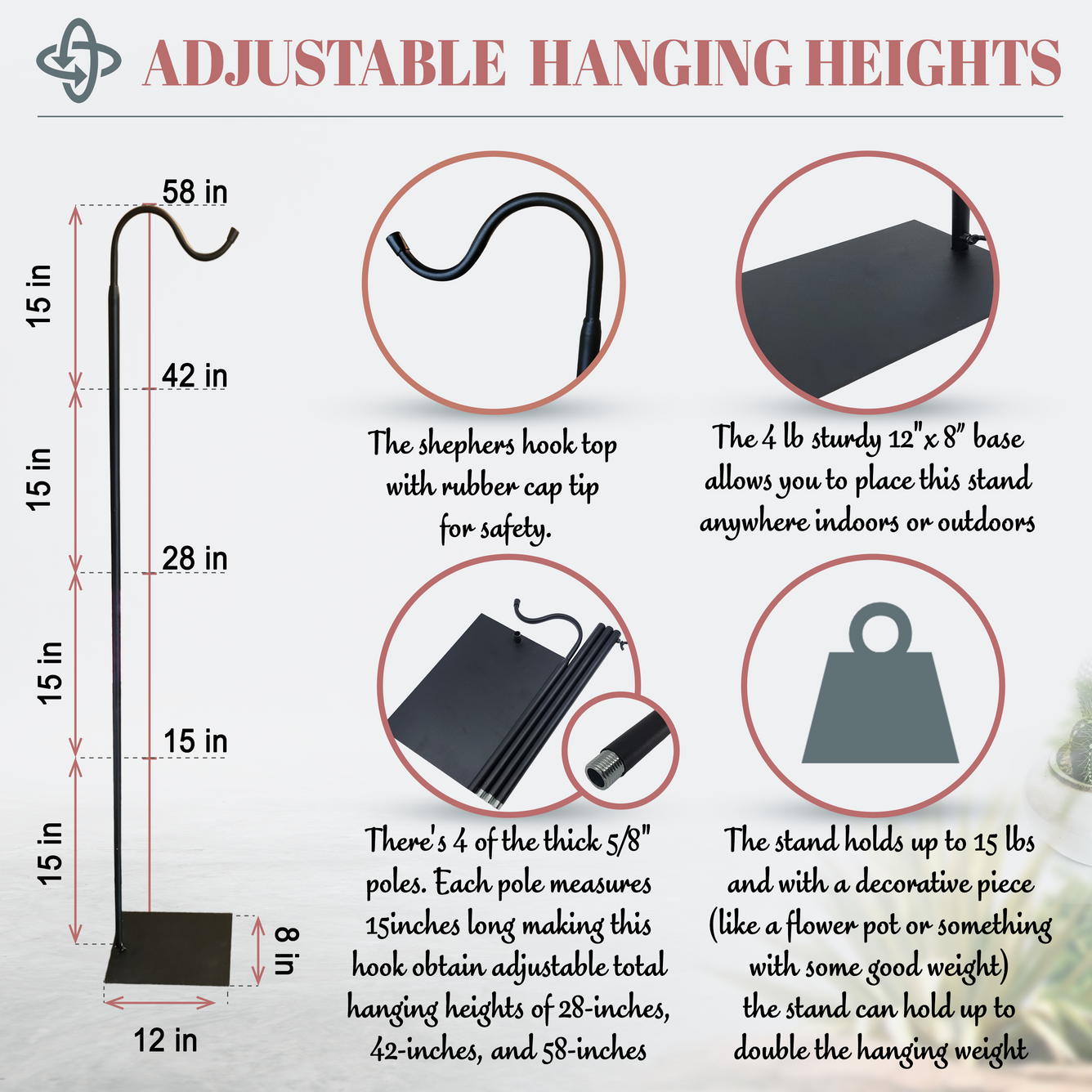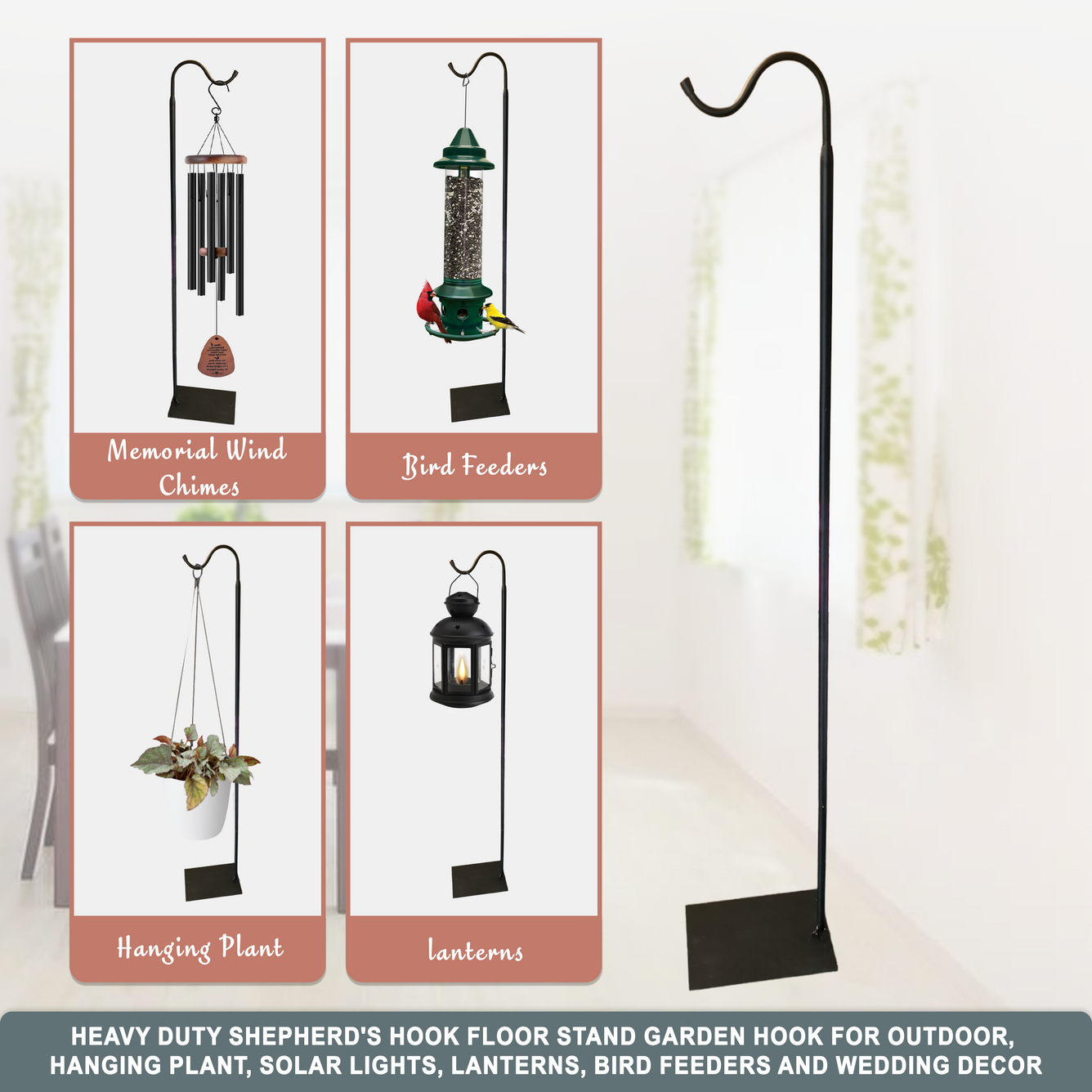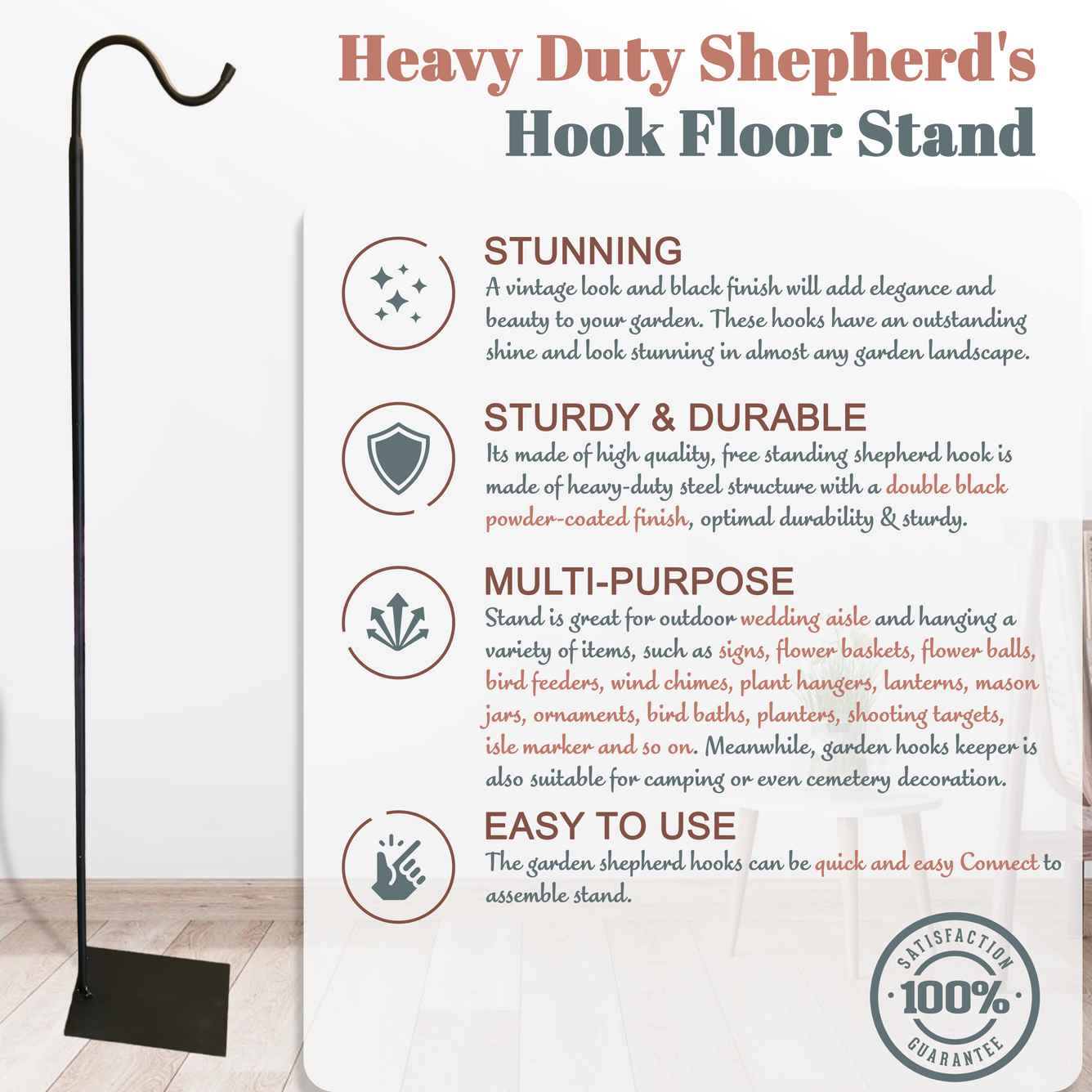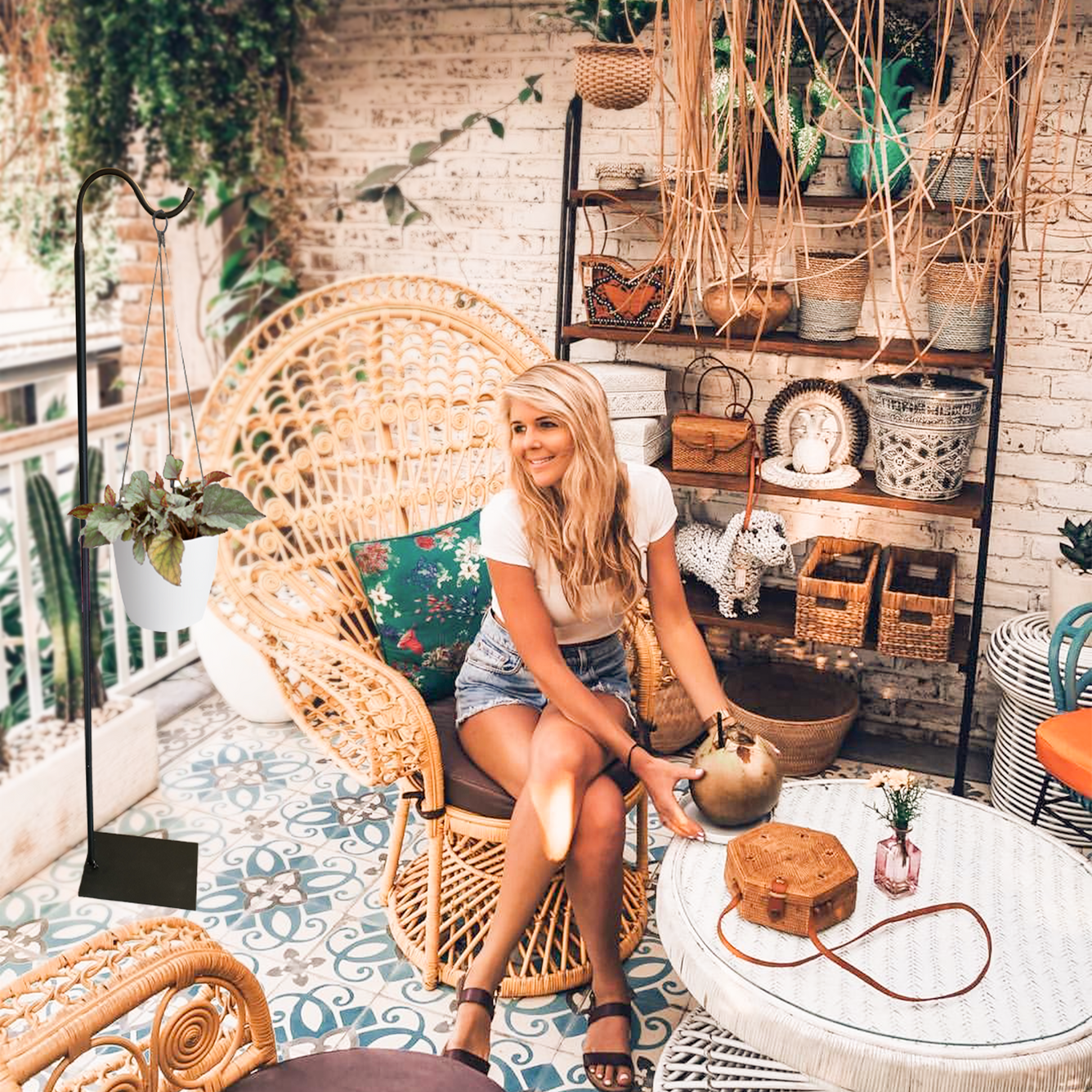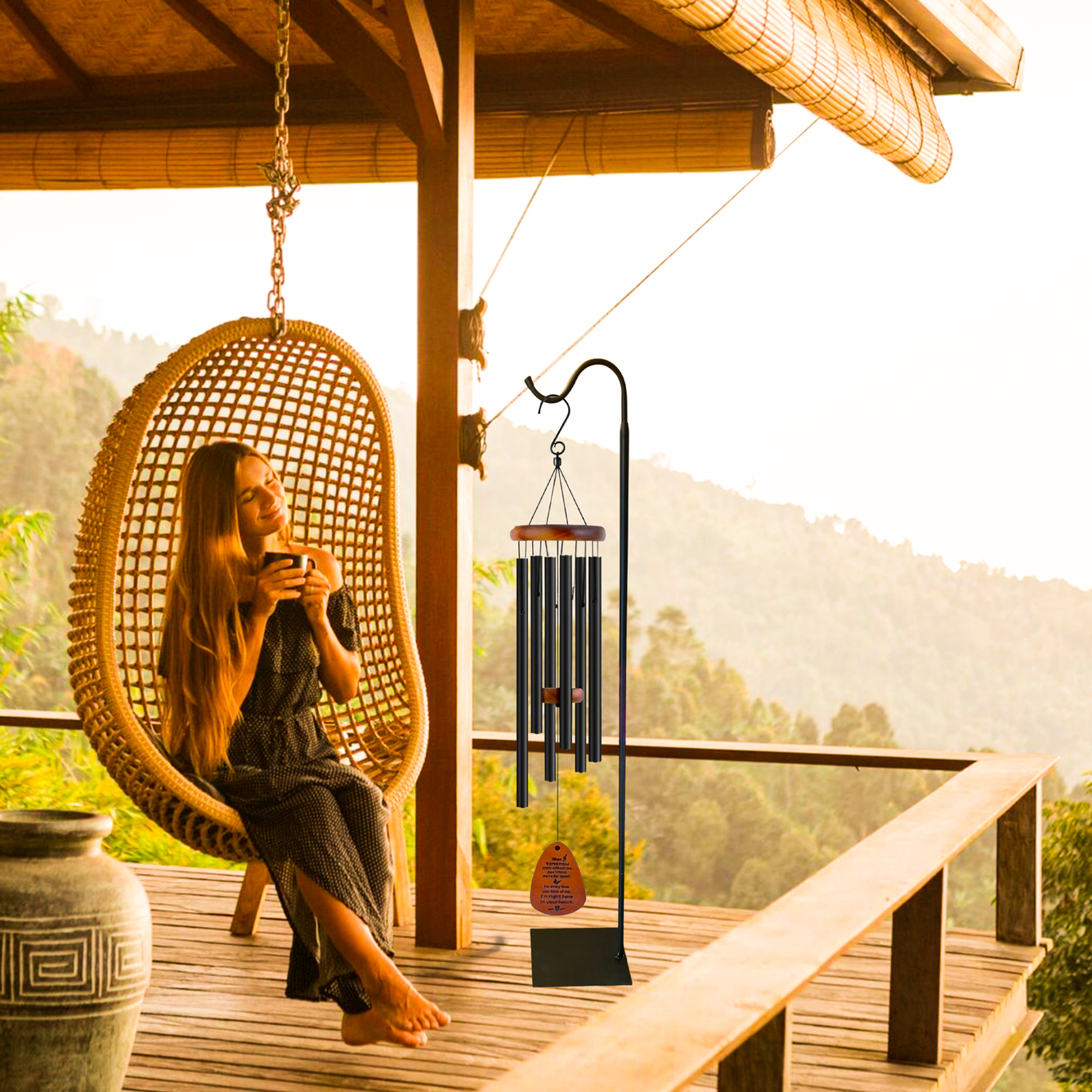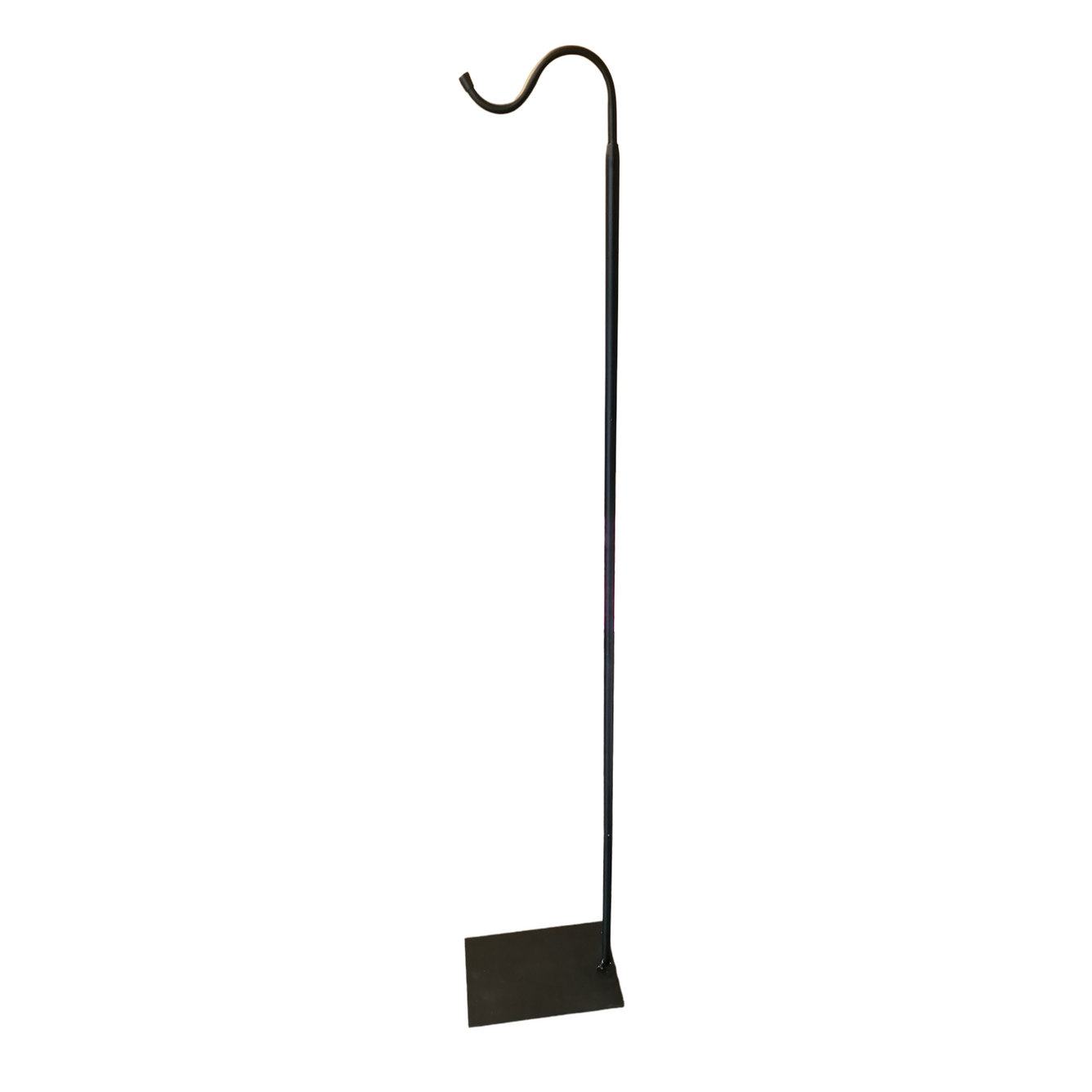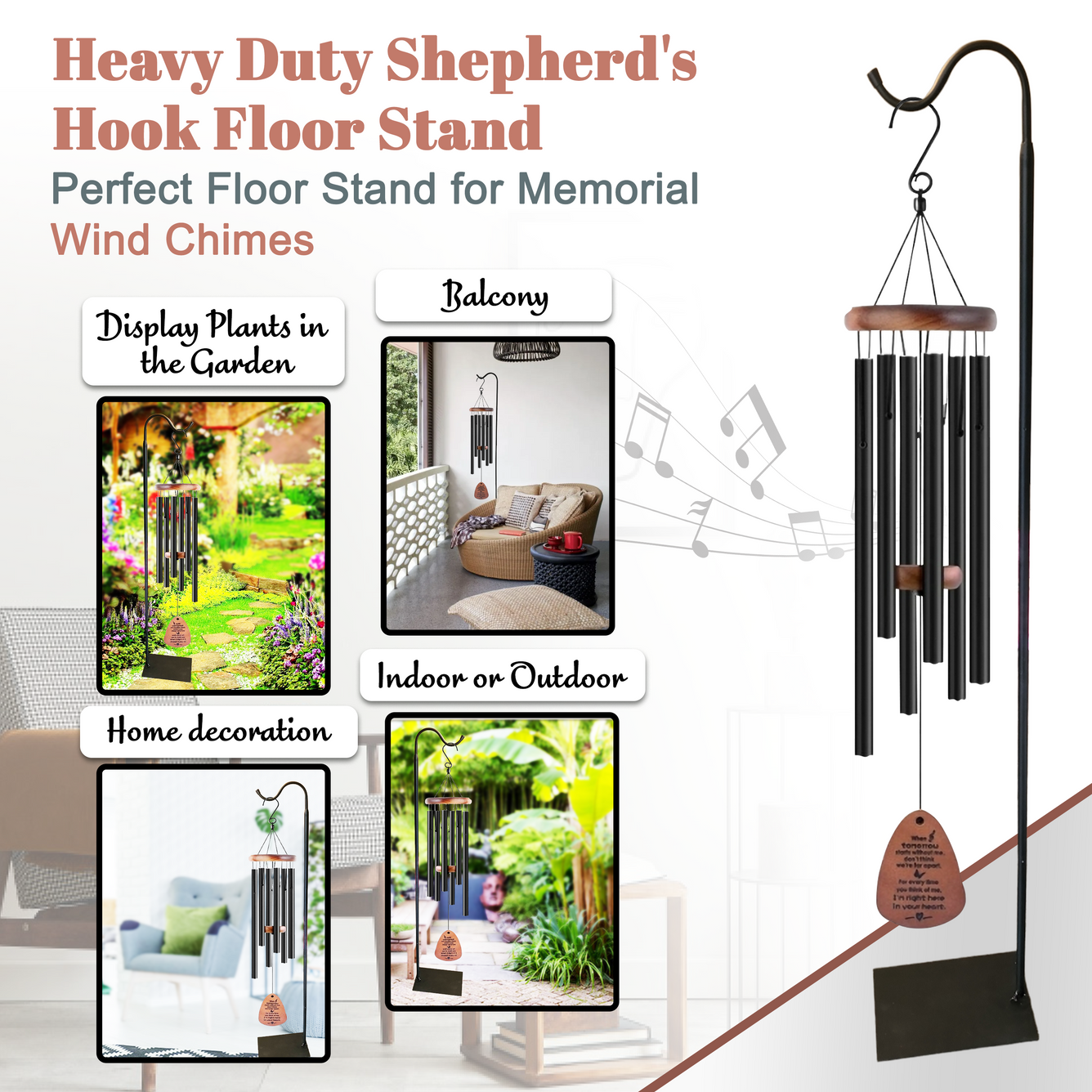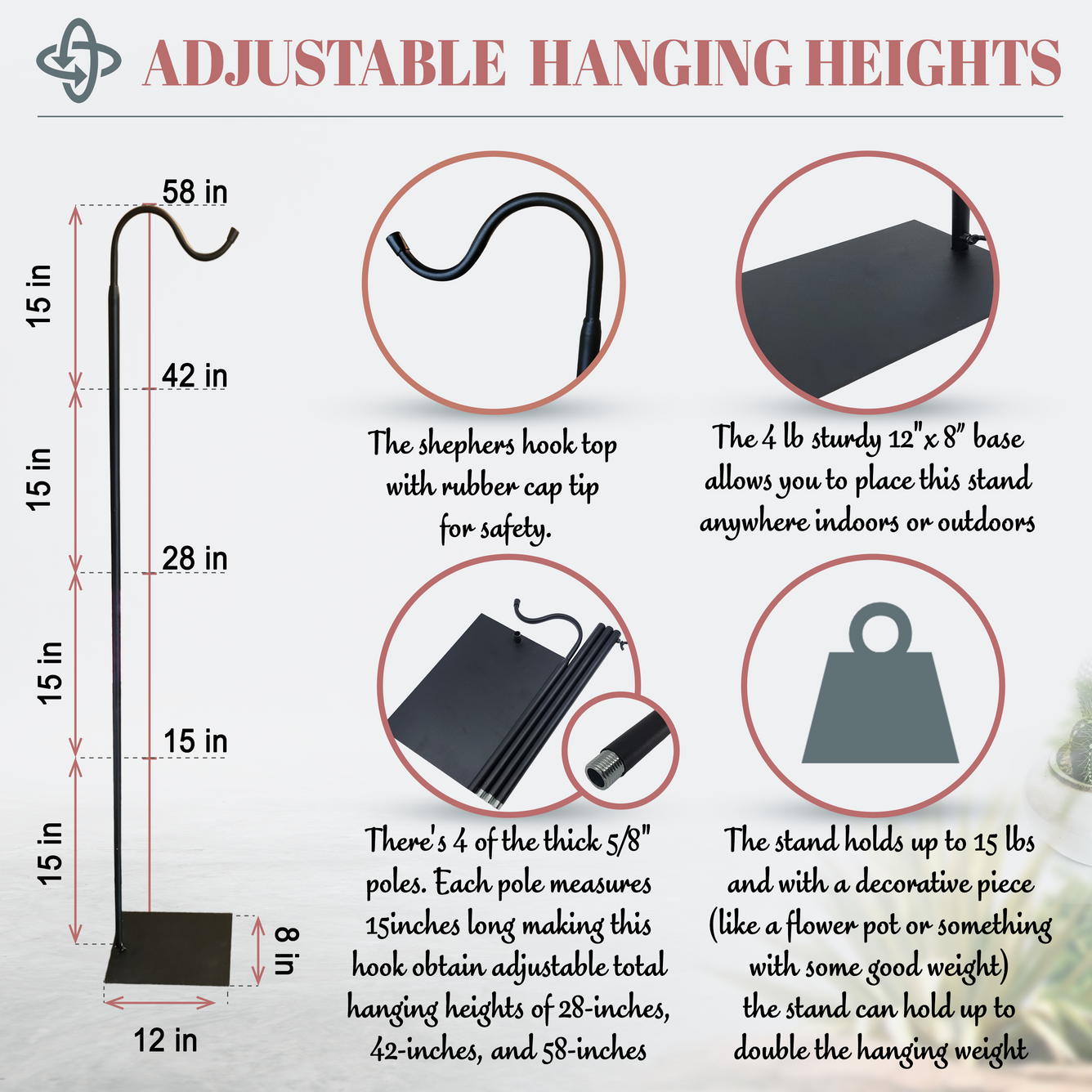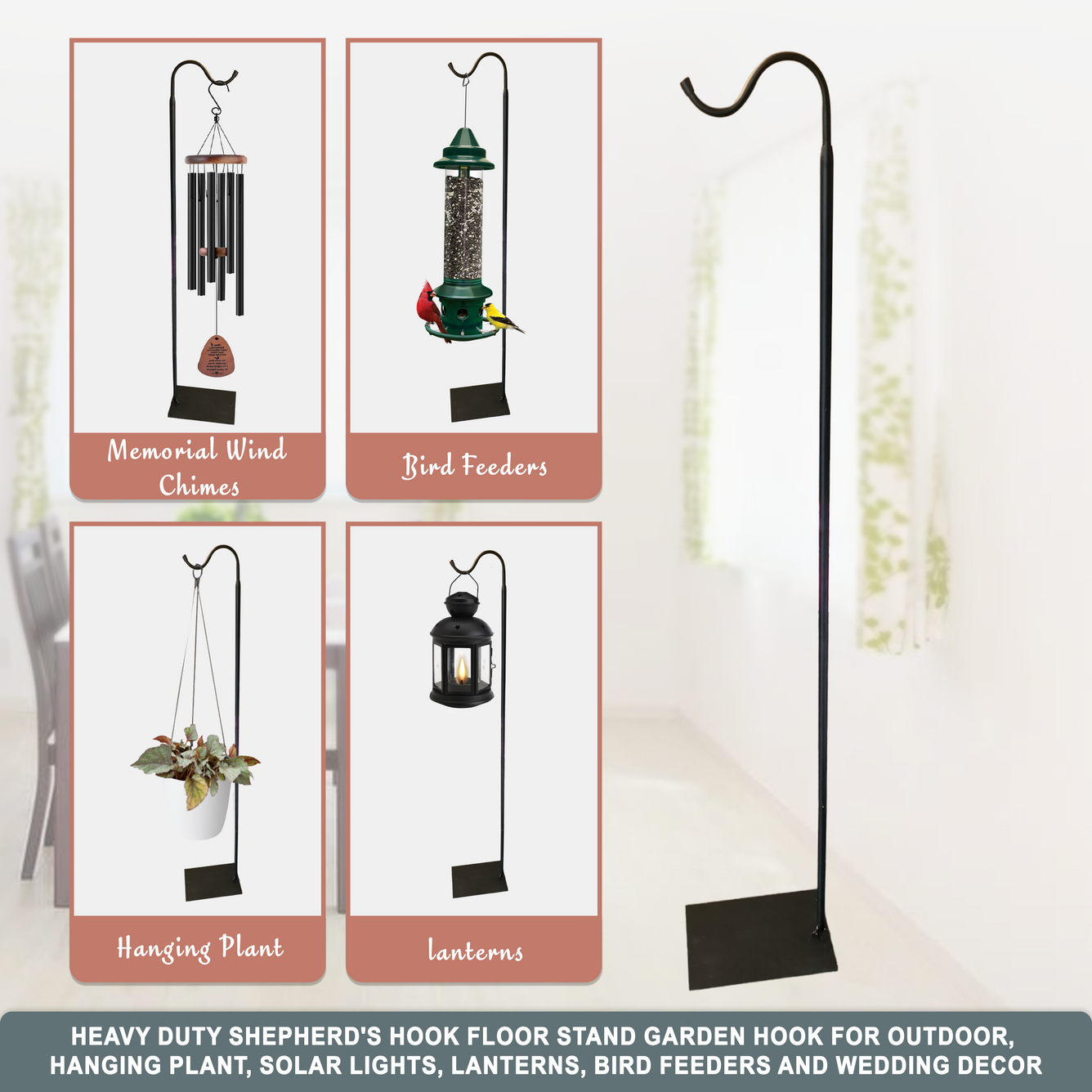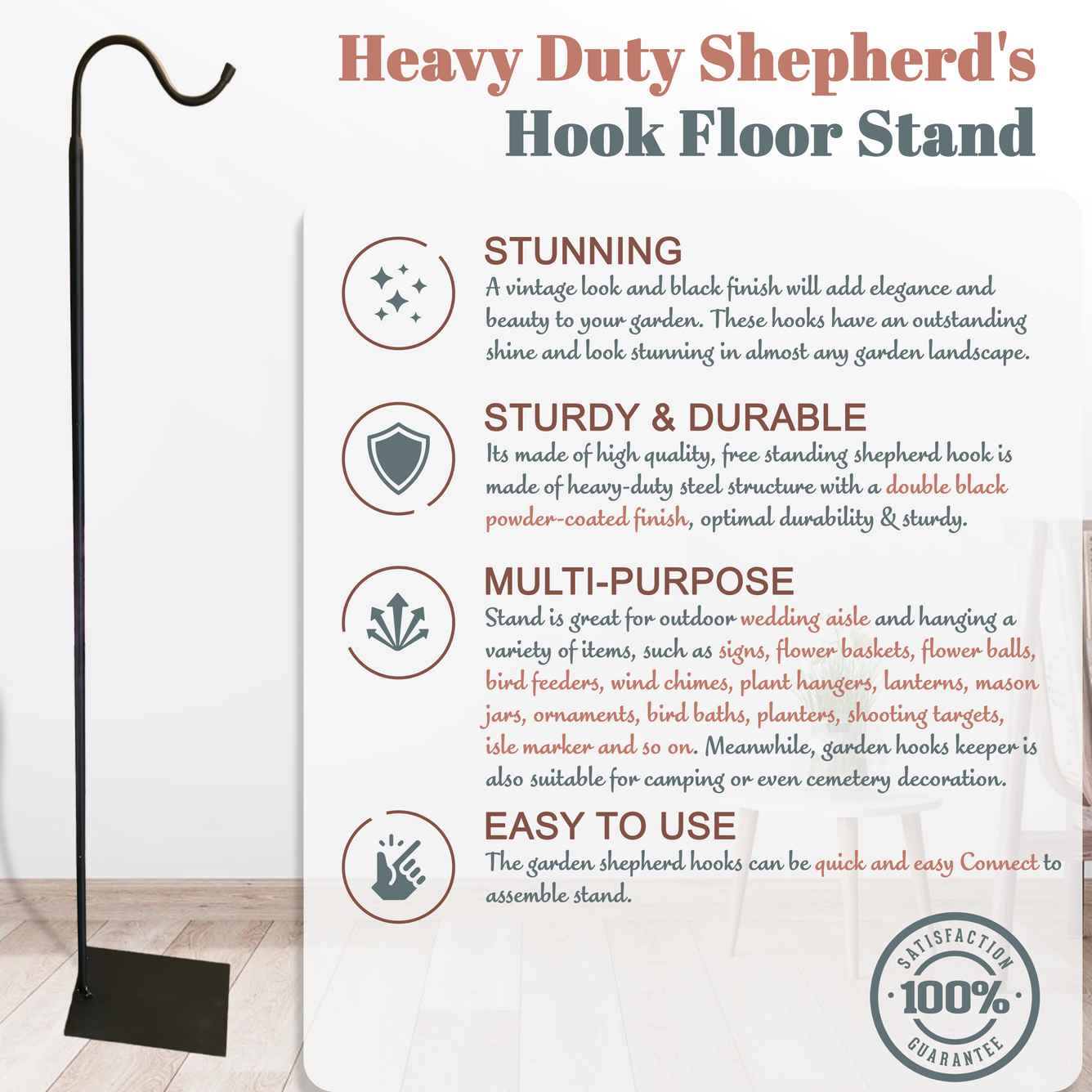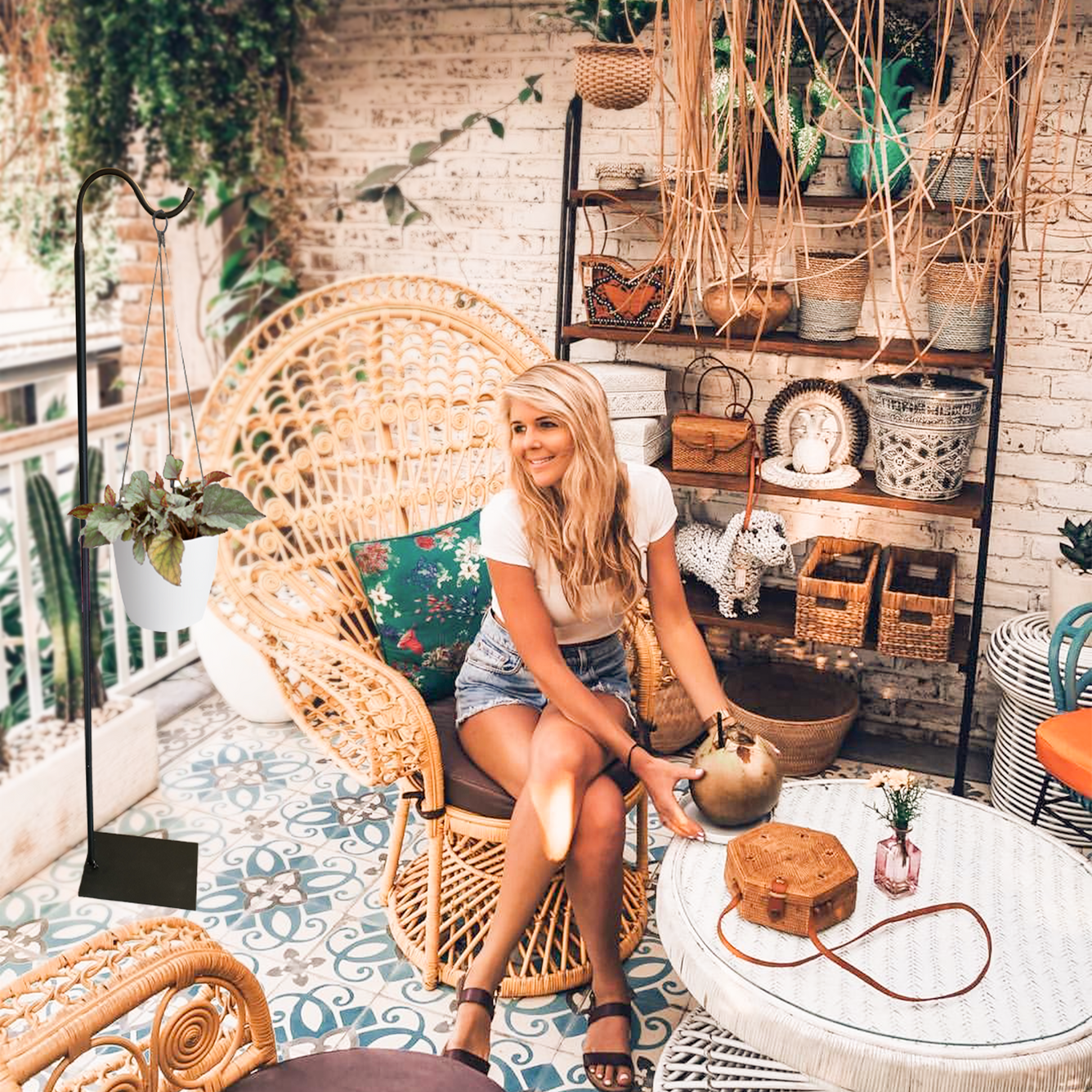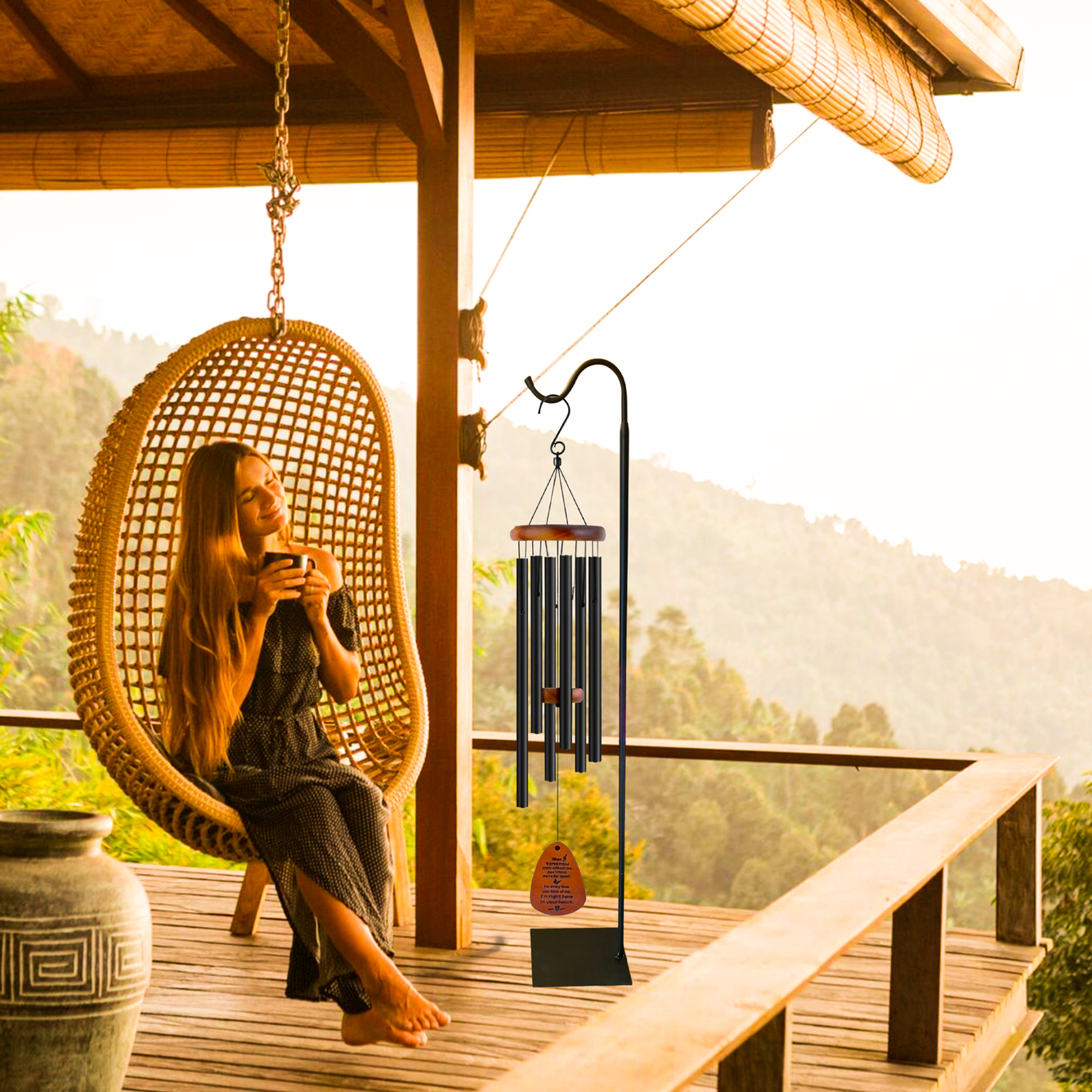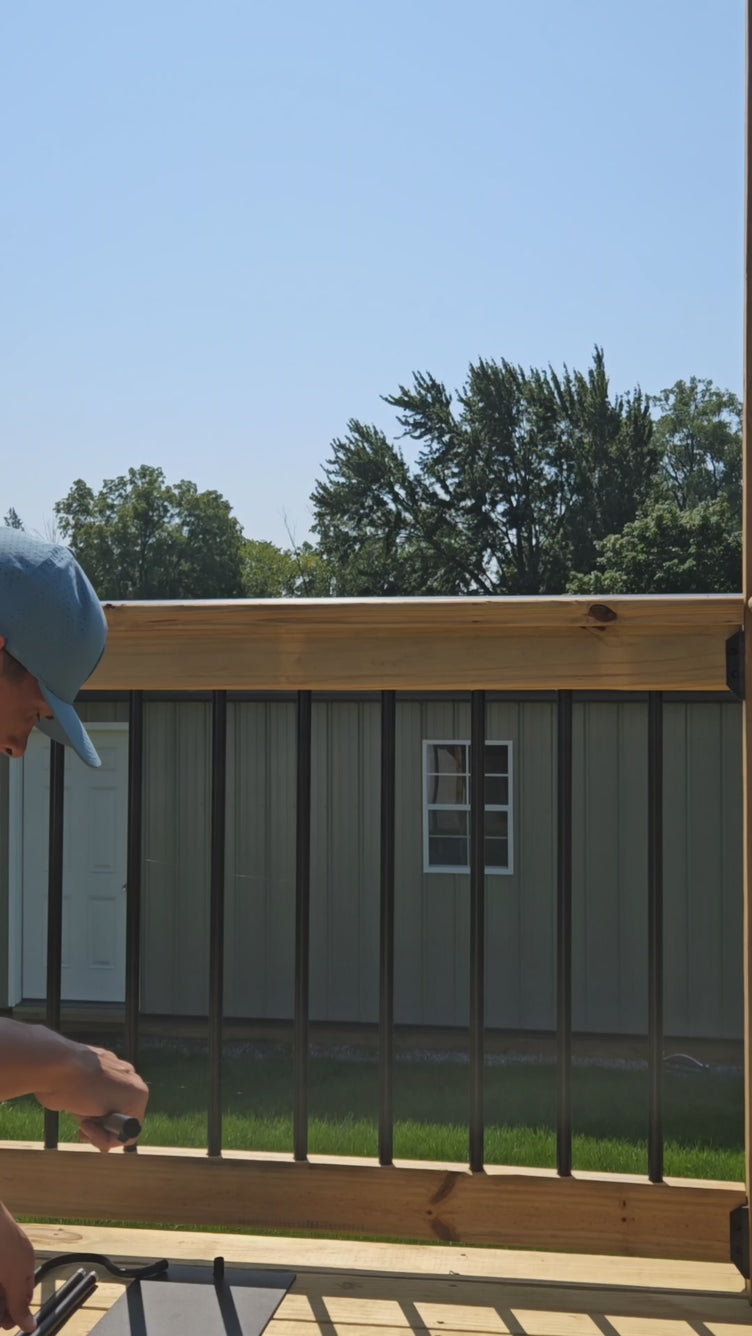 60" Adjustable Heavy Duty Shepherd's Hook Floor Stand Garden Hook for Outdoor, Hanging Plant, Solar Lights, Lanterns, Bird Feeders and Wedding Decor
$45.00
On All Orders Over $50
★Unique & Elegant: The Garden shepherd hooks with black paint surface process makes the hanging stake look bright and shiny. Vintage out-curve hook and dark finish will add elegance and beauty to your garden or space. Blends seamlessly into its surroundings and goes great with most other colors. Pragmatic and premium gifts for Anniversaries, House-warming, Mother's Day, Easter, Halloween, Thanksgiving Day, Christmas, or any other meaningful holidays.
★Simple & Multipurpose: The Garden plant hooks stand make any occasion enchanting whether decorating your patio, lawn or garden, setting up a backyard barbecue, or arranging an unforgettable wedding. Beautify your outdoor areas by hanging planters, flower pots, lanterns, garden lights, mason jars, wreaths, decorations, wind chimes, ornaments, flower balls, hummingbird feeder, ceramic birdbaths, target rig, succulents, solar light, coconut/coco-fiber/moss baskets, isle markers, and more.
★Easy Installation & Storage: No extra tools or accessories needed, each part can be screwed together easily and kept firm. Just easily place onto level surface and maintain a fixed, upright posture while remaining firmly in place without easily falling down. Better used with weight on top of base. Convenient for disassemble and storage if not used.
★Lightweight & Strong: Light-weight but strong and secure even in very soggy weather. It is a protective coating of sealer can help it endure the worst elements.
★Guarantee & Customer Care: We offer premium products for you while exceeding highest industry standards and offering impeccable service.
Fast Shipping
Overnight Available
Quality Certificate
Handmade & Carefully Crafted
100% Satisfaction
Free Extended Warranty